Get Well Flowers
Let CENTRAL FLORIST of Albany, NY help you send get well wishes to your friend or loved one. Show them how much you care with a get well gift basket filled with a floral arrangement or customized get well gifts. A favorite stuffed animal is a great and easy way to cheer up a loved one. Top off your personalized gift with a fun balloon bouquet. Wanting something a little more traditional? There is no better or simpler way to remind someone that you're thinking of them than with get well flowers from CENTRAL FLORIST. Scroll down to browse and order online from our sample selection of get well flowers and plants or call to customize a gift for that special someone. Let CENTRAL FLORIST of Albany, NY help you wish a loved one a "Get well soon".
Add this Chocolate aspirin to any flower order for only $2.75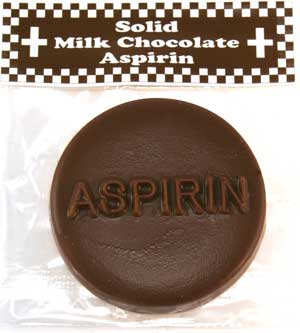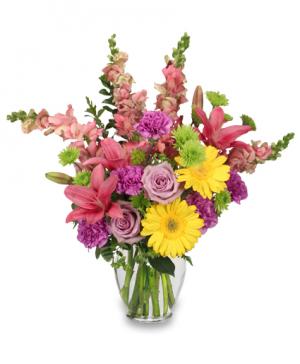 Savannah Style
Floral Arrangement
MAKE A SPLASH WITH THIS BOUQUET OF FRESH FLOWERS FROM CENTRAL FLORIST. Sending an arrangement of bright, colorful flowers is the perfect way to bring a little unexpected joy to a loved one, co-worker or friend this summer. Call our flower shop or order flowers online, anytime!
Order within 7 hours 27 minutes for Same Day Delivery!
$77.00, $92.00, $108.00
Shown at $92.00
Hospitals and Health Care Providers in Our Delivery Area:
---

Name
Address
Phone

---

20 River Street Inc Cd Supportive Living
9 Saint Josephs Terrace Suite 10 Albany, NY. 12210
(518) 427-1730
Albany Citizens Council On Alc And Other Chem Depe
115 Ontario Street Albany, NY. 12206
(518) 434-2367
Albany County Nursing Home
780 Albany Shaker Rd Albany, NY. 12211
(518) 869-2231
Albany Dentist Experts
7 Barclay Street Albany, NY. 12209
(518) 203-1558
Albany Guardian Society
12 Corporate Woods Blvd # 20 Albany, NY. 12211
(518) 465-6395
Albany Housing
3 Lincoln Sq Albany, NY. 12202
(518) 445-0739
Albany Housing Authority
4 Lincoln Sq Albany, NY. 12202
(518) 445-0711
Albany Medical Ctr
43 New Scotland Ave Albany, NY. 12208
(518) 262-3125
Albany Medical Ctr South
25 Hackett Blvd # 1 Albany, NY. 12208
(518) 242-1200
Albany Memorial Hospital
600 Northern Blvd Albany, NY. 12204
(518) 471-3118
Atria Crossgate
140 Washington Avenue Ext Albany, NY. 12203
(518) 869-0211
Atria Shaker
345 Northern Blvd Albany, NY. 12204
(518) 465-4444
B'nai B'rith Parkview Apts
400 Hudson Ave Albany, NY. 12203
(518) 465-2293
Beltrone Living Ctr
6 Winners Cir Albany, NY. 12205
(518) 459-2711
Bishop Broderick Apartments
50 Prescott St Albany, NY. 12205
(518) 869-7441
Capital District Psych Ctr
75 New Scotland Ave Albany, NY. 12208
(518) 447-9611
Center For The Disabled
27 Hackett Blvd Albany, NY. 12208
(518) 591-3300
Center Manor Adult Home
314 S Manning Blvd Albany, NY. 12208
(518) 463-8234
Central Towers
400 Central Ave # 1 Albany, NY. 12206
(518) 438-6834
Child's Nursing Home
25 Hackett Blvd # 2 Albany, NY. 12208
(518) 292-1300
Creighton Storey Homes
158 3rd Ave Albany, NY. 12202
(518) 445-0762
De Paul Management Corp
41 N Main Ave Albany, NY. 12203
(518) 459-0183
Dudley Park Apartments
123 Lark Dr # A Albany, NY. 12210
(518) 463-8356
Eden Park Nursing Home
22 Holland Ave Albany, NY. 12209
(518) 436-8441
Everly Cromwmell Community Ctr
260 N Pearl St Albany, NY. 12207
(518) 465-3074
Homestead
543 N Pearl St Albany, NY. 12204
(518) 463-1485
Hope House Inc Adolescent Residential Program
1 Hill House Road Albany, NY. 12205
(518) 452-0001
Hope House Inc Adult Residential Program
261 North Pearl Street Albany, NY. 12207
(518) 465-2441
Hope House Inc Women And Childrens Program
890 Madison Avenue Albany, NY. 12208
(518) 453-8351
Hospice & Palliative Care Association
21 Aviation Road Albany, NY. 12205
(518) 446-1483
Hospital To Home
35 Colvin Ave Albany, NY. 12206
(518) 489-2532
Julie Blair Nursing & Rehab
325 Northern Blvd Albany, NY. 12204
(518) 449-1100
Loudonville Home For Adults
298 Albany Shaker Rd Albany, NY. 12211
(518) 463-4398
Mercycare Corp
315 S Manning Blvd Albany, NY. 12208
(518) 525-1540
Nelson House
5 Samaritan Rd Albany, NY. 12208
(518) 436-4018
Nymed Inc
387 State St Albany, NY. 12210
(518) 433-7300
Ohau Sholom Apartments
115 New Krum Kill Rd Albany, NY. 12208
(518) 489-5531
Robinson Square Apartments
325 Hamilton St Albany, NY. 12210
(518) 463-5327
South Mall Towers Ctr
101 S Pearl St Albany, NY. 12207
(518) 463-0294
St Sophia Apartments
426 Whitehall Rd Albany, NY. 12208
(518) 459-4910
St. Peter's Hospital
315 S. Manning Blvd. Albany, NY. 12208
(518) 525-1550
Teresian House
200 Washington Avenue Ext Albany, NY. 12203
(518) 456-2000
Thurlow Terrace Apartments
2 Thurlow Ter Albany, NY. 12203
(518) 462-1355
Townsend Park Ctr
45 Central Ave Albany, NY. 12206
(518) 434-1720
Veterans Administration Med
113 Holland Ave Albany, NY. 12208
(518) 462-3311
Veterans Administration Medical Center Chemical De
113 Holland Avenue Unit 116-a Albany, NY. 12208
(518) 626-5386
Villa Mary Immaculate
301 Hackett Blvd Albany, NY. 12208
(518) 525-7600
Westmere Home For Adults
5 Gipp Rd Albany, NY. 12203
(518) 456-8355
Westview Center
680 Central Ave Albany, NY. 12206
(518) 482-2120
Woman's Healthcare Plus
24 Computer Dr W # 1 Albany, NY. 12205
(518) 489-9427
Good Samaritan Lutheran Health
125 Rockefeller Rd Delmar, NY. 12054
(518) 439-8116
Our Lady Of Mercy Life Ctr
2 Mercycare Ln Guilderland, NY. 12084
(518) 464-8100
Saint Peters Addiction Rec Ctr (sparc) Alcoholism
3 Mercy Care Lane Guilderland, NY. 12084
(518) 452-6700
Woman's Health Care Plus
Western Ave Guilderland, NY. 12084
(518) 452-3455
Colonie Manor
626 Watervliet Shaker Rd Latham, NY. 12110
(518) 783-8695
Our Lady Of Hope Residence
1 Jeanne Jugan Ln Latham, NY. 12110
(518) 785-4551
Cabrini Acres Senior Apartment
4 Carondelet Dr Watervliet, NY. 12189
(518) 785-0050
Carondelet Commons Senior Apts
2 Carondelet Dr Watervliet, NY. 12189
(518) 783-0444
Hudson Shores Plaza
1545 Broadway # 1 Watervliet, NY. 12189
(518) 273-6685
Sanderson Court Senior Apts
6 Carondelet Dr Watervliet, NY. 12189
(518) 782-1123